December 2019
Shift into Winter: Conditions Change. So should your speed.
Motor vehicle crashes are the leading cause of traumatic workplace death in British Columbia, accounting for about 30 percent of all traumatic workplace fatalities. Between 2013 and 2017, on average, 19 workers each year were killed and another 1,350 were injured and missed time from work as a result of work-related crashes.
For those who drive for work, the winter months of November, December, and January are the most dangerous. Almost 28 percent of all work-related crashes resulting in injury and time-loss claims occur during these months when unpredictable weather, reduced traction, cold temperatures, and limited visibility increase the likelihood of a serious crash.
At
shiftintowinter.ca
, you can find tools and online courses for employers, supervisors, and workers that will help you learn about the dangers of winter driving and make informed decisions about how to stay safe on the roads this winter.
Supervising for Safety course gets a refresh
A new and improved version of the course was relaunched on October 31, 2019, giving users an even better learning experience. The revamp gives the course a fresh new look, with updated images, statistics, and regulatory references, and the summary test has been replaced with knowledge checks in each module. Other new features include compatibility with tablets, and a simpler process for creating an account.
This
free, online course
is for supervisors in any industry including education. The content is designed to help you understand your responsibilities and discover how to be a more effective supervisor by championing workplace health and safety. The course allows you to proceed at your own pace and select the topics you want to explore, including safety management systems, new and young worker education and training, impairment, incident analysis, claims and disability management, and more. You can also earn a certificate of completion at the end of the course.
We would like to wish you and your family a safe and happy holiday season! See you in the new year!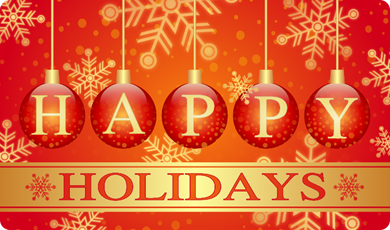 Warmest wishes, from Industry and Labour Services
Please pass this newsletter on to colleagues and friends who may find it useful.